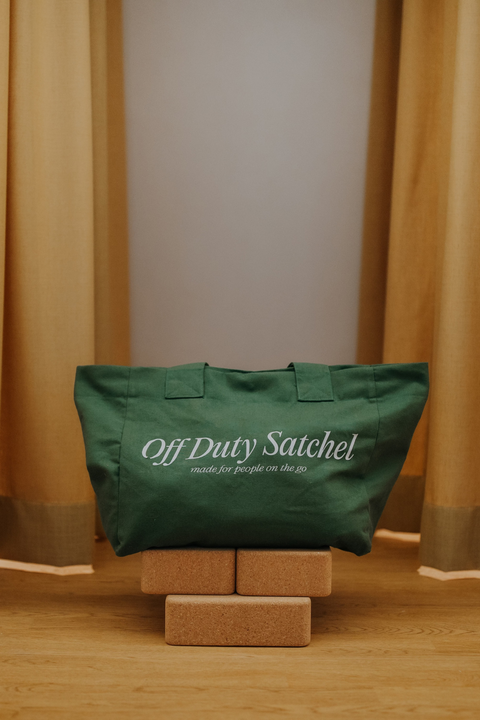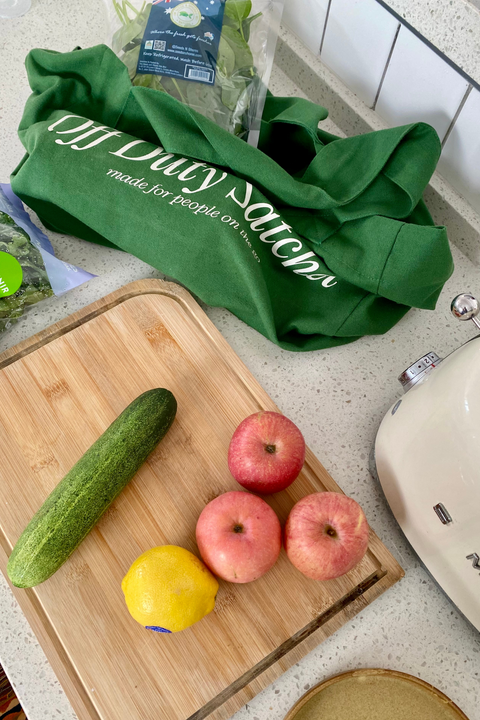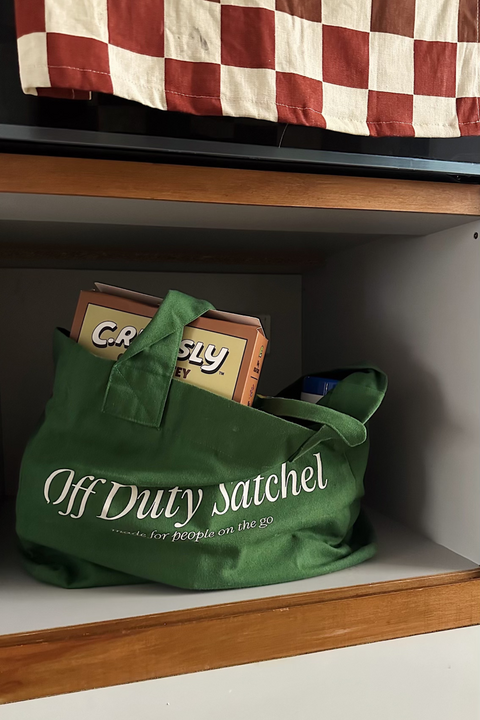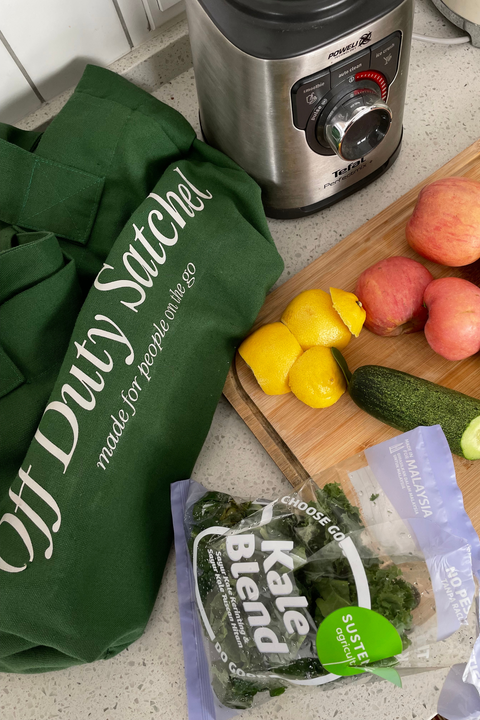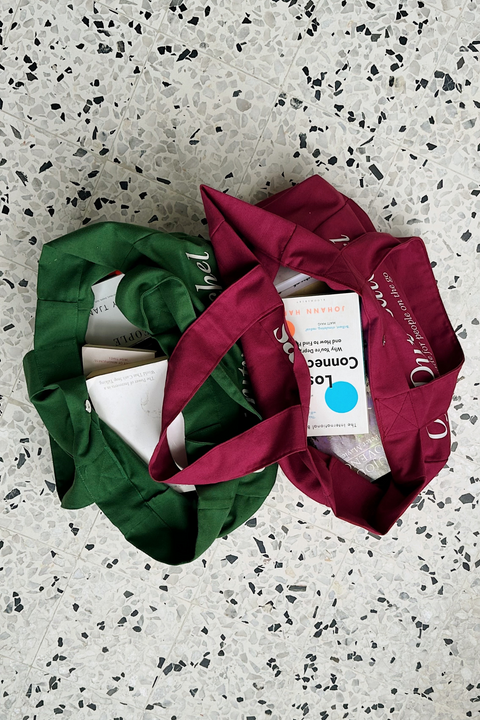 That Morning Juice
Show more
A peaceful moment with oneself, at home, on a bright morning. Focusing on the now, feeling every gesture, all senses awaken. Relive a peaceful me-time with your morning juice : your mind is transported to a feeling of enlightenment and the refreshing sensation of detox juice. It's the little thing that makes you feel good. 
Sometimes we just need to get back to spending time with doing what we love with the right companion, or in another term, a friend. A friend to share your good and bad times with. A friend that serves as a reminder that everything will be okay, and that we can embrace any day because you'll always have a friend that will never leave your side. 
Off Duty Satchel, featuring in three colours - That Morning Juice in deep green, Sand in My Shoes in maroon and Poet Society in royal blue; is a faithful companion for your daily adventures. A large, spacious design provides plenty of room for all your necessities, preparing you for life. Wherever you go, find comfort in knowing that you will always have a friend with you. 
Dimensions:
Height: 35cm
Width: 20cm
Length: 42cm
Total length: 56cm
Strap: 26cm 
Strap thickness: 6cm
Pocket: 18cm height x 26cm width
Do note that the fabric may stretch up to 3cm from the actual dimension 
About the product: 
100% soft cotton
Magnetic clip at the top of the bag
Utility pocket at the back
Large size
Wash and care instructions:
Machine washable
Low temperature
Low tumble dry
Do not bleach